The "Mitrailleuse H.D.H." Revolver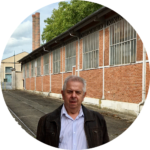 ,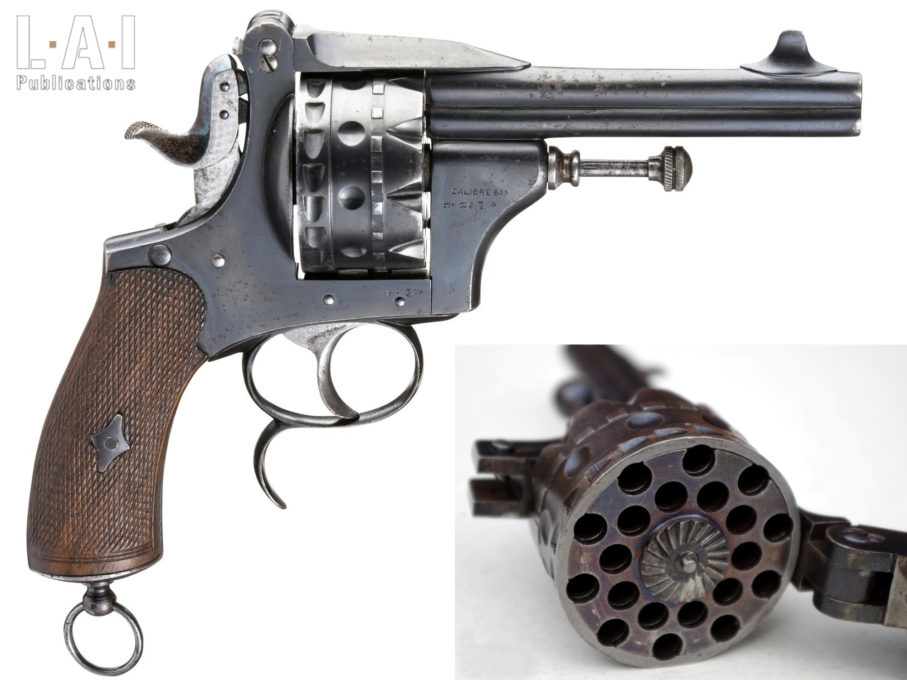 At the end of the twentieth century, the advent of the semi-automatic pistol had a considerable impact on the handgun market. Promising for some, this event heralded dark days for others.
In Europe and Belgium in particular, the arrival of semi-automatic pistols had opposite effects on the manufacturer's prosperity. New firms were emerging, others were consequently increasing their industrial potential, thanks to the public's enthusiasm for these new products. But conversely, the big houses specialized in revolvers' manufacture were beginning to suffer from the public's disaffection for their handguns.
Pistol vs. Revolver
Pistols and revolvers each have their own specificities and what is true today was the case at the end of the last century, where the supporters of the revolver threw in the face of their opponents the lack of reliability of self-loading weapons and their potential danger when in inexperienced hands. In the same way, the semi-automatic pistol supporters resisted their competitors arguing the low capacity of the cylinder and the lack of stopping power of the revolver cartridges that appeared at the end of the nineteenth century.
Far from this war between industrialists, the public quickly turned to modernity, as did several major European countries which chose the semi-automatic pistol as soon as it was considered reliable enough to be adopted.
A few years before WWI, the semi-automatic pistol won the battle over the revolver almost everywhere in Europe. This trend, which began on the civil market at the beginning of the twentieth century, was rapidly growing and was condemning revolver manufacturers to adapt or disappear. Some disappeared, others diversified to the manufacture of semi-automatics, only a few tried with more or less success to reverse the trend.
Fighting against a new concept is not easy, especially when it is difficult to reach a wide audience. In order to make revolvers more attractive to small arms buyers, the Old Continent manufacturers tried different tricks. First of all, a whole range of pocket revolvers with angular shapes appeared in Spain and Belgium, which retain their cylinders but receive a cosmetic borrowed from pistols. Some of these weapons also carried in the grip a few cartridges to quickly load the cylinder. But these poor artifices had no effect on the market. It was not enough, the customer had to be surprised and his interest aroused with new models.
In the context of that time, this was a real challenge and all manufacturers, from Liège to Eibar, were renouncing it. All of them? Well, not really, because in Liège, the brand H.D.H. rose up to the challenge.
Our subscriptions
The subscription gives you access to an online library of works. This is intended to increase on a regular and continuous basis. Here, for an investment equivalent to a single paper book, you will find an unparalleled and unprecedented amount of information.
Introductory offer
€30.00 per Year.
For our first subscribers
45€ → 30€ !
Or 2,5€ per month
Access to all our publications
Access to all our books
Subscribe