White phosphorus 7.92 mm German ammunitions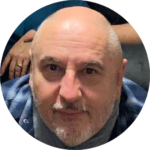 ,
Between 1898 and 1945, the German service rifle cartridge was the excellent 7.92 mm caliber cartridge for a case length of 57 mm. The "7.92 mm" caliber refers to the average diameter of the barrel matching the ammunition adopted in 1888: called "8×57 I" by the CIP standard, the barrel has a diameter of 7.80 mm in between lands and 8.02 mm in between grooves for a bullet diameter of 8.09 mm. This was replaced in 1905 by the so-called "Spitzgeschoß" ammunition, also called "S". In addition to a new drawing now familiar to all shooters (pointed cylindrical-ogival with flat base), it saw its caliber increase: 7.89 mm in in between lands and 8.20 mm in between grooves, for a bullet diameter announced at 8.22 mm.
The Germans mainly used three materials to make the cases. Were successively and then simultaneously employed:
Brass: alloy of copper and zinc conventionally in a proportion of 67% copper and 33% zinc.
From the second half of the First World War, steel protected by electrolysis against oxidation thanks to a copper plating (varnished or not).
And finally green lacquered steel cases which appeared in the 40s.
Spitzgeschossoß mit Phosphor and Flugzeubrand ammunitions
The bullets offer a remarkable multitude of variants and compositions, a sign of the dynamism and fruitful spirit of the German armament engineers. They started to develop phosphorus ammunition as soon as WWI. For the record, white phosphorus, from the Greek purophoros "which carries fire", is a solid chemical compound called "pyrophoric", that is, which ignites spontaneously when in contact with the oxygen from the air. Its combustion gives off a very high temperature (said as being up to 2,760 °C) as well as a cloud of very dense white smoke, which makes it a frequent use for the composition of smoke ammunition (Pic. 1). An early version of an ammunition containing phosphorus seems to have been inspired by British .303 caliber ammunition frequently referred to as "smoke-tracers". The German ammunition developed in 1916, it was called "Pr.L" (probably for Phosphor Leuchtspur, or "phosphorus tracer") and quickly gave way to another version called "S.Pr" Spitzgeschos mit Phosphor : pointed phosphorus bullet. These cartridges were mainly intended for weapons embedded in airplanes or Zeppelins to ignite fuel from allied aircraft tanks or hydrogen balloons from artillery control balloons.
Our subscriptions
The subscription gives you access to an online library of works. This is intended to increase on a regular and continuous basis. Here, for an investment equivalent to a single paper book, you will find an unparalleled and unprecedented amount of information.
Introductory offer
€30.00 per Year.
For our first subscribers
45€ → 30€ !
Or 2,5€ per month
Access to all our publications
Access to all our books
Subscribe