The Soviet PSM pocket pistol in caliber 5.45×18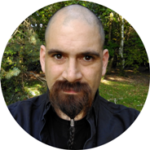 ,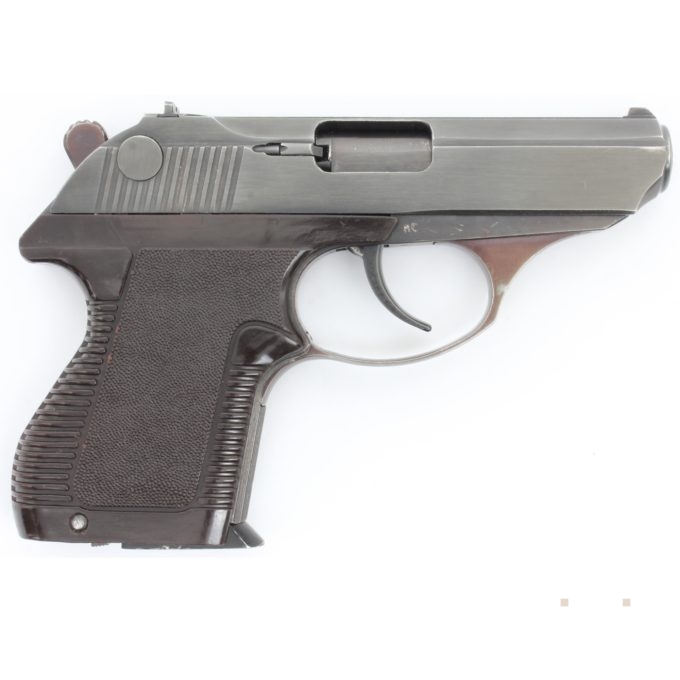 If the Soviets were prolific in terms of armament, the pocket pistol was for a long time a poor cousin, especially represented by the pistol "Tula-Korvin" or TK in 6.35×17 SR. It had been designed back in 1926 and its production had stopped by the mid-1930s.
Teamwork
Officially adopted in 1972, the Pistolet Samozaryadniy Malogabaritniy (small-size semi-automatic pistol) abbreviated PSM was developed in Tula, one of the most important places of Russian and Soviet armament. The team in charge of the project was composed of Tikhon Ivanovich Lashnev, Anatoliy Alexeevich Simarin and Lev Leonidovich Kulikov. These three designers were well established and well-known for their competence. T.I. Lashnev had worked with Fedor Tokarev and Sergey Korovin before working after the war on hunting weapons and sport shooting. A.A. Simarin had worked in Tula on industrial equipment such as a pneumatic pistol (the first in the USSR) and ammunition design for an industrial pistol. The team could count on the help of E.F. Moiseev, researcher and engineer in Tula. The group emulsion was excellent and quickly resulted in a weapon that perfectly met the criteria, to the point that it was quickly put into production after a series of successful tests. This production took place in Ishevsk and not in Tula, the industrial necessities probably taking precedence over any other form of consideration. The specifications of the weapon insisted in particular on a reduced weight and dimensions, dimensions "similar to a matchbox" to use the words of A.A. Simarin, but also on the reliability of the weapon which had to be in line with a military use. Concurrently with this working group, a team was given the difficult task of adapting the Makarov Pistol to the 5.45×18 cartridge. This type of mission is complex, especially when the differences between the calibers are so significant: a weapon is designed around a caliber and a given ammunition. This attempt was a failure nonetheless the approach is still interesting: had it been successful, it could have further simplified the productive, logistical and training problems.
Our subscriptions
The subscription gives you access to an online library of works. This is intended to increase on a regular and continuous basis. Here, for an investment equivalent to a single paper book, you will find an unparalleled and unprecedented amount of information.
Introductory offer
€30.00 per Year.
For our first subscribers
45€ → 30€ !
Or 2,5€ per month
Access to all our publications
Access to all our books
Subscribe